A note from Gwen
Something a little different this time, with a sizzling tale of five post-grad pals who celebrate their last night together with a shared erotic experience. Gangbangs are for plus-sized gals too. 🙂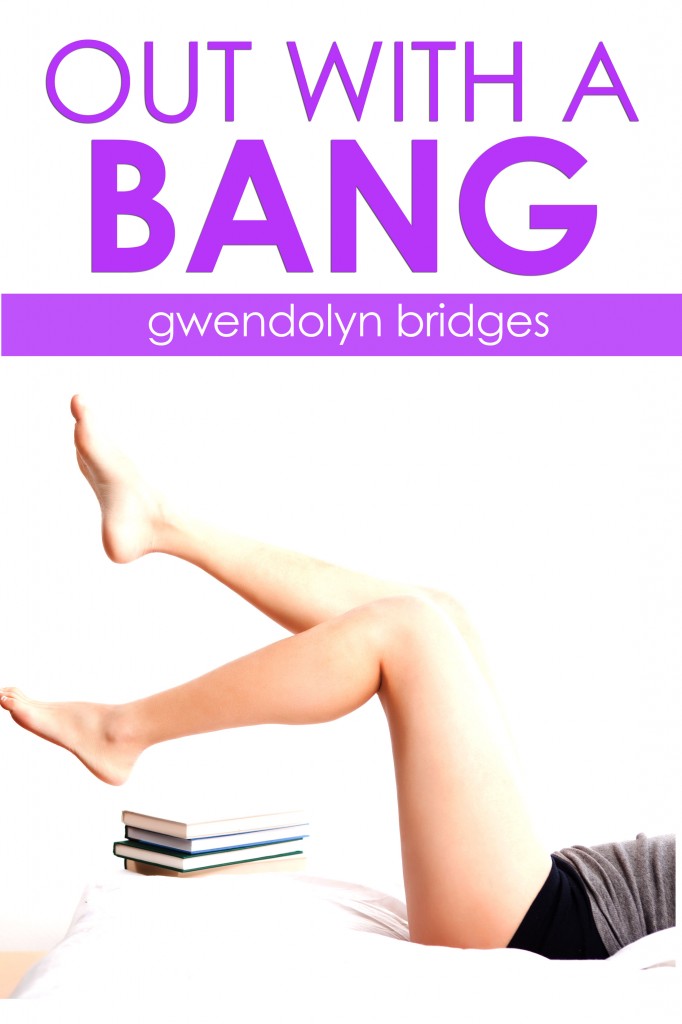 Out with a Bang (BBW menage gangbang erotica)
By Gwendolyn Bridges
Plus-sized girls Sarah and Jenny have lived with male roommates Tom, Mark and Sean for more than five years. But when the roommates' planned night on the town together gets curtailed by a massive storm, the friends are stuck making their own fun at home. Things heat up after a drunken kiss between Sarah and Sean ignites a chain reaction of sexy games that culminates in hot group sex and an unexpected curvy girl gangbang.
WARNING: This 11,000 word novella-length erotic story includes a naughty game of spin the bottle, BBW group sex, an MFMFM menage, and a gangbang climax that has to be read to be believed!
AN EXCERPT
It was Sean's turn to spin now. He gripped the bottle and gave it a wild spin. It ricocheted off Tom's foot and came to rest with the head pointed squarely at Jenny. She smiled her most mischievous smile.

I wondered what is she going to make me do. I knew she must have something planned.

"Sar-AH," she intoned playfully. "I want you to…can I get a drumroll this time?"
"NO," we all said in unison.

"Aw," she sighed. "No matter. Sarah. I want you to suck Sean's cock."

"W-what?" I stammered, my eyes falling on Sean's thick member on the other side of the circle. Up 'til now, the game had an air of innocence to it. All bashful nakedness, playful kissing and light touching. Now Jenny was taking things to the next level. Was I ready for it?

Sean interjected quickly, his dark, understanding eyes linked with mine. "She doesn't have to," he said quietly. "It's okay."

Jenny was idly running her hands across her heavy breasts. "She does have to," Jenny explained. "But it doesn't matter, anyway." Jenny looked over at me and smiled. "She wants to."

Jenny was right. Looking at Sean's soulful eyes and his manhood, I did want to. I wanted to make him feel pleasure. Looking at my friend–the guy who had spent so many nights listening to me talk endlessly about my life and my petty problems–I wanted to show him how much he meant to me.

Jenny's eyes shone with anticipation as I crawled naked across the floor to Sean, my breasts hanging beneath me. Sean instinctively spread his legs as I approached, revealing his big, throbbing cock. With a tentative hand, I reached out and touched it, feeling the warmth.

He moaned instantly, just my touch driving him wild.

I moved closer, stroking him slightly as I did. I couldn't believe how much his member pulsated in my hand, so engorged. I looked up at Sean and smiled.

"You ready?" I asked.