A note from Gwen
This one has everything! High tech criminals! Bank heists! A curvy-woman who gets locked in the vault with a mysterious criminal! And, of course, handcuffs & spanking. I had a lot of fun writing this story — I hope you have fun reading it. 🙂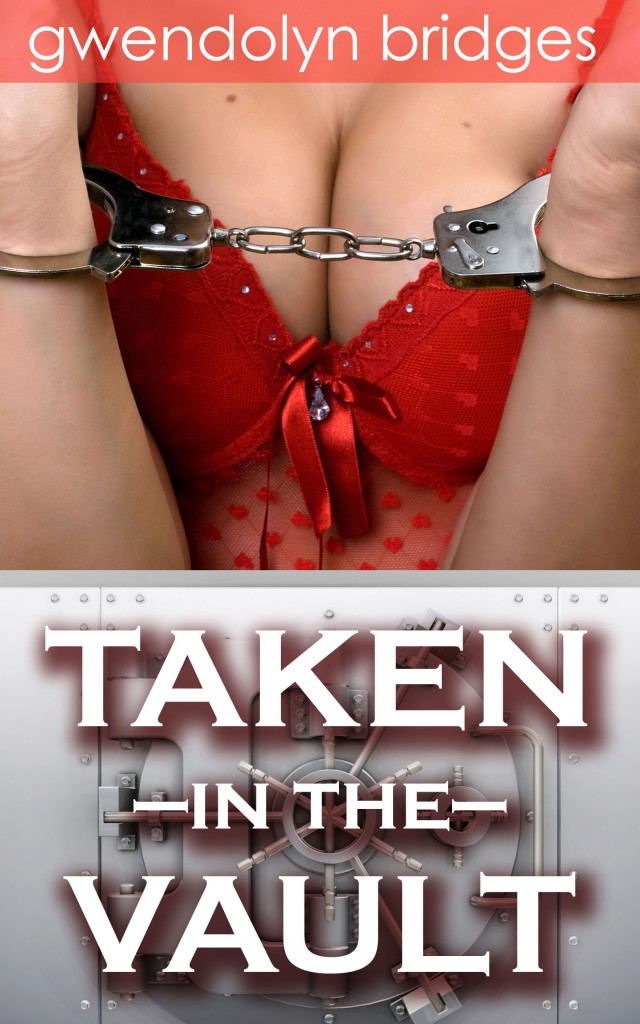 Taken in the Vault (BBW BDSM erotic romance)
By Gwendolyn Bridges
When plus-sized cop Kerry Walshaw stumbles across a bank robbery in progress late one night, she quickly springs in action. But what should have been a simple arrest takes a turn for the dangerous–and erotic–when she ends up trapped in a bank vault with the mysterious bank robber. Does Kerry have what it takes to keep the handsome rogue locked down until morning, or will this curvy woman fall prey to this dominant alpha male?
WARNING: This 9,000 word BBW erotic romance contains light BDSM, handcuffs, humiliation, oral sex, and a hot curvy girl sex with a dangerous alpha male.
EXCERPT
"Come over here, Kerry," he said quietly, his eyes locked with mine.

I didn't even think about saying no. The way he looked at me, the power of his soft words, the heat of the vault and our naked bodies–god, all I could do was obey.I needed to feel his touch.

I approached him and his hands grasped my body, trailing around my shoulders and down my back. I leaned in closer, pressing my breasts against his bare chest. He traced around my bra strap, drawing closer to the clasp.

"Everything off," he whispered close to my ear, flicking the clasp open.

I leaned back a bit, letting him peel the bra off.

No turning back.

I could the heat of his throbbing member against my bare stomach. Down below, wetness washed over me. I needed him.

And he needed me.

We kissed passionately, our lips finding each other. A voice in the back of my head told me to stop. Told me this was too much. That this was outright crazy. But the rough softness of his lips spoke louder. The heat of our bodies pressed together spoke louder. The sheer lust and ecstasy of that moment in the vault spoke louder.

The burning desire spoke loudest.